Winter 2019 - New Exteriors
Winter 2016 - Enraging Hitmen
Spring 2015 - Black Hawks
Winter 2015 - Hitmen
Fall 2014 - Hustle Gang
Spring 2014 - Rage
Winter 2014 - Wolfpack
Fall 2013 - Smash
Spring 2013 - Wolfpack
Winter 2013 - Blank
Fall 2012 - Bucks
Spring 2012 - The Smash
Winter 2012 - Just Win
Fall 2011 - Rage
Spring 2011 -Hitmen
Winter 2011 - Bucks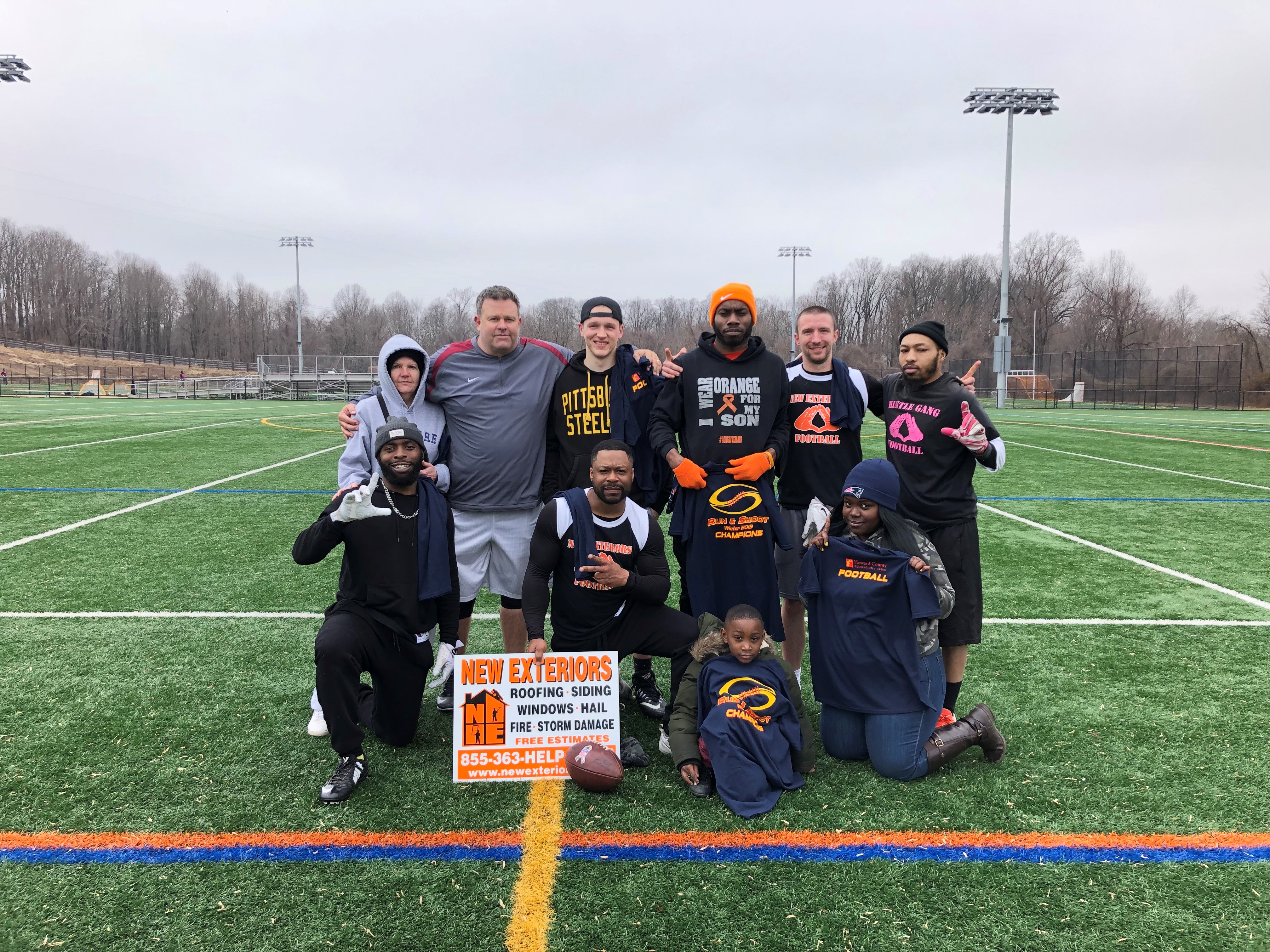 Field Directions and Inclement Weather Information
Cedar Lane Park West - 5081 Cedar Lane, Columbia, MD 21044
Inclement Weather Number: (410) 313-4453
From Ellicott City:
Route 29 South to Route 108 West. Route 108 West to Cedar Lane (opposite Howard County Board of Education). Turn left onto Cedar Lane. Park entrance is on left approximately 1/4 mile.
From South of Columbia:
Route 29 to Brokenland Parkway bear left on ramp (to Town Center). Turn left at first light onto Hickory Ridge Rd. Turn right onto Cedar Lane to left onto Harpers Farm Rd. Turn right onto Rivendell (past Fenland Field Apts.) and follow road to Park entrance on right.
From Baltimore or Washington via I-95:
Exit at Route 175 West toward Columbia. Follow Route 175 West through Columbia Town Center, past Howard Community College to next light by Howard County General Hospital. Make right at light onto Cedar Lane. Follow Cedar Lane to end at Harpers Farm Road. Make left on Harpers Farm Road to Rivendell Road and make right onto Rivendell. Follow Rivendell past water tower to Cedar Lane Park entrance on right.
Rockburn Branch Park - 5400 Landing Road, Elkridge, MD 21075
Inclement Weather Number: (410) 313-4455
From Route 29 take Route 100 east to first exit – Long Gate Parkway. At second light make a right onto Rt. 103 / Montgomery Rd. Travel 2-3 miles and make a left onto Ilchester Road. Go past Ilchester Elementary and make a right onto Landing Road. Park entrance will be on your right.
From 95 – Take Rt. 100 East to Rt. 1 North. Make a left onto Montgomery Road. Travel ~1.5 miles and make a right onto Landing Road. Park entrance will be on your left.